Turkey – Free-range Bronze
£63.23 – £142.40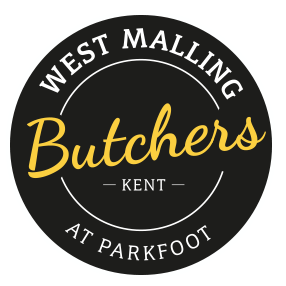 Our turkeys come from Appledore, on Romney Marsh here in Kent, where they are fed on a simple diet of wheat and vegetable proteins – free of additives, drugs or growth promoters. After roaming the grassy paddocks during the day they are bedded down overnight on the farm's home-grown wheat straw.
The turkeys enjoy a long and active life, and this freedom to roam means they develop a distinctive taste and texture.
Appledore Turkeys have won Great Taste Awards every year since 2013, including a two star award for their Free Range Bronze Turkeys in 2018.
Turkeys are boxed, including a sprig of rosemary, pop-up cooking timer, recipe leaflet and vacuum-packed giblets.
Suggested servings:
7kg – 6 to 8 people
8kg – 8 to 9 people
9kg – 10 to 11 people
10kg – 12 to 13 people
11kg – 13 to 14 people
12kg – 14 to 15 people
Turkey Crowns and Butterflies
Our butchers can prepare your turkey as a Crown, with the legs removed and supplied separately, or as a boneless Butterfly, with the legs and all the bones removed. A Butterfly will be tied and dressed with bacon and can also be stuffed with a sausagemeat/sage and onion mix if required.
We prepare Crowns and Butterflies in our butchery since pre-prepared ones have limited availability and are more expensive. Please remember, however, that the the legs are up to a third of the total weight, so choose a turkey half as big again as the Crown or Butterfly you want. In all cases the price you pay will be based on the original turkey. Larger turkeys are cheaper per kilogramme, and you can even take home the legs separately, if you wish.